What's up!

My name is Krit, the guy behind Darkdays Supply Company.


I am a graphic designer by day and a leather crafter by night. Darkdays is a creative outlet for me away from the computer screen. I strive to make something that people can carry in their everyday lives and know that they own a true one-of-a-kind functional piece.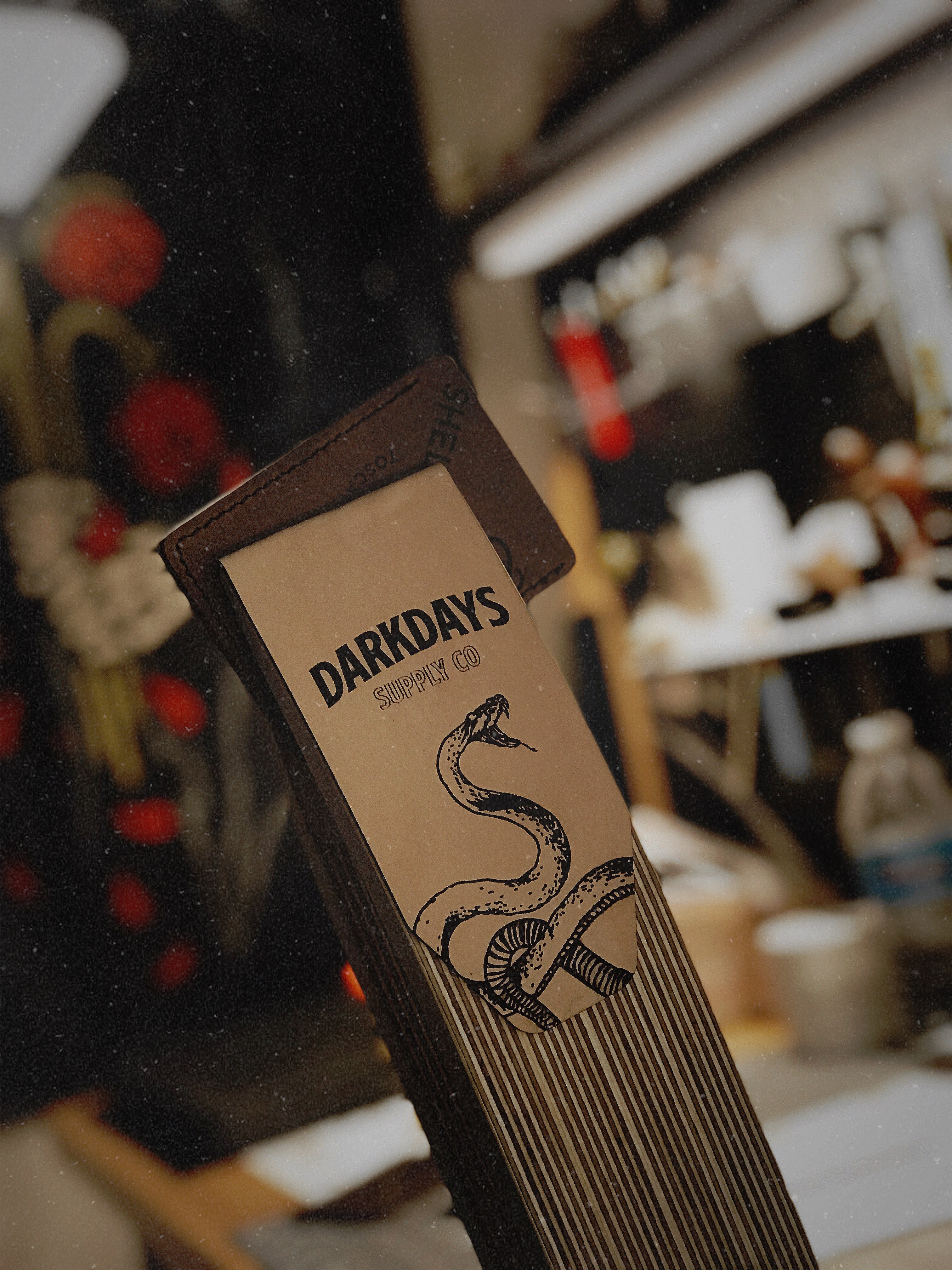 ---
Every item from Darkdays from the first step to the last is done all by hand.
Design
Cut
Skive
Punch
Sew
Burnish
The process is tedious, but it offers a far more superior product with quality control every step of the way. When working with a natural product like leather, each piece will always be different from the next.

All products are made using 100% top grain leather from the best tanneries in the USA and Italy, including Shell Cordovan from Horween, Rocado, and Leder Ogawa.

Every item is hand-stitched with the finest poly threads to ensure each product will stand the test of time.

As with all great things, it only gets better with age.